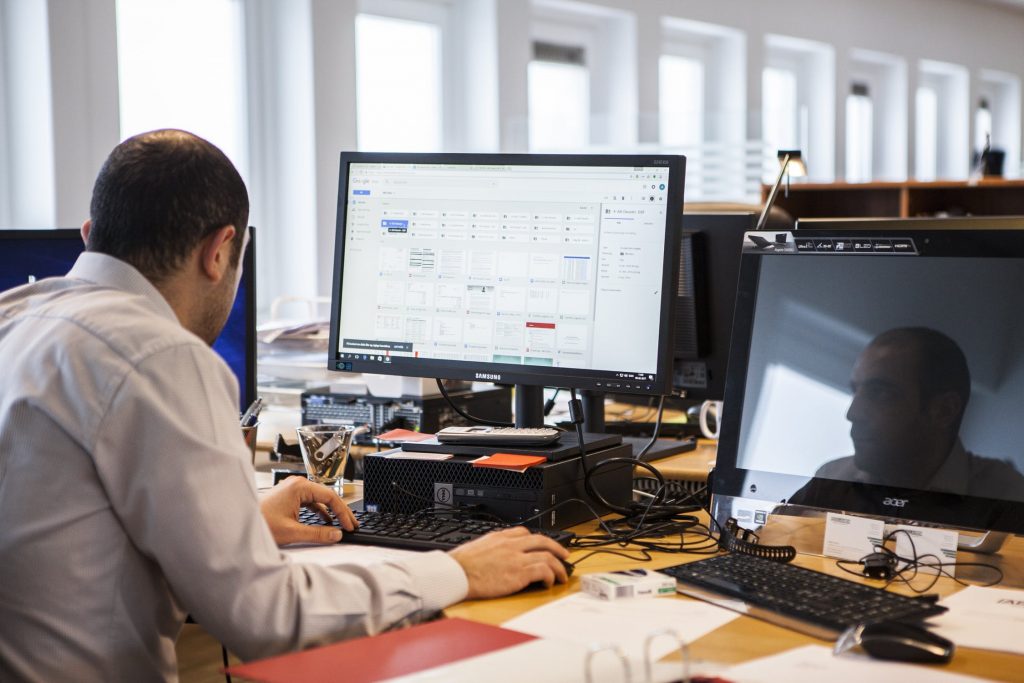 If you're looking for IT services for your small business, then you might be feeling a bit overwhelmed. How will you know which company is the best? What should you expect from an IT services company? How much will this even cost? Those are all excellent questions and figuring out what IT services company you should work with comes from asking great questions! In addition to these, you want to get enough information to help you make an informed decision on who you're trusting your network with. While most companies work on a contract basis, you never want to get into something you can't get out of if it isn't the right fit. Here are some questions that will help you select the right IT services company to work with.
What levels of support do you offer? Many companies providing IT services for small businesses have varying levels of service. Ask what levels of support are offered or if they'll right-size a plan to fit your needs. Common support levels include:

Pay-as-you-go.

This service level is just as it sounds. You pay for the support you need when you need it and nothing more.

Break-fix support.

This type of support is charged at an hourly basis and only comes in handy when something is wrong.

Managed services.

The most comprehensive of support levels is the managed services tier. This is type of support proactively protects your systems to prevent something from going wrong. Many people think this is the most expensive, but that's not the case when you consider the benefits and reduction of risk.

What is your average response time?

Always ask what an IT services company's response time is. You want them there when you need them, not three hours from then. You need a partner you can trust but be wary of companies with a guaranteed response time as that doesn't necessarily mean they'll start working on your problem at that moment, but rather just get back to you that they've received it.

Who will be my account manager?

Working with someone familiar is comforting, so ask anyone you're considering buying IT services if you'll have a dedicated account manager. Being tossed around to a variety of people can be frustrating, so know what you're getting into.

What systems are you comfortable working with?

This question basically checks their experience level with your system. If they list things you use on a daily basis, you can feel comfortable they'll be a good fit for your business.

How much experience do you have?

Members on the team should have certifications and be experienced IT professionals. Make sure that the company you select isn't just pulling people off the street to update some software. You want a trained, professional IT team to work with you.

Will I be charged extra for issues?

Ask about what's included and not included in your agreement. Some providers of IT services may outline an enticing offer but in the fine print you'll see that you're paying an additional fee for every service call you make. Know what you're getting into and what you'll get.

What sort of network do you have for support?

Do you have remote employees or ones that travel frequently? Working with an IT company that has a nationwide support network can come in handy! Ask what type of network your potential partner has and where they have professionals located to help your employees as needed.

Can I have references?

Ask for references just like you would any potential hire. Companies with positive references generally do good work!

Do I have to pay for things I won't use?

Again, figure out what you're getting. You should really find a provider of IT services that will right-size a plan for your specific business. Don't pay for things you don't need, use, or want. Not every IT support plan fits every business, so find a partner that will work for you.

How can I trust your service over others?

Ask any potential IT services provider what stands out about their business. Do they excel at customer service? Do they have the most credentialed employees on staff? Ask them what makes them shine!
If you're looking for IT services for your small business, MMPC Solutions can help. With a nationwide support network and years of experience, we're ready to help you figure out an IT support services plan to fit your needs.